Born and Raised in London's East End, singer songwriter Nick Young has been writing and recording under the guise Dusty Wagon since 2001. After some heavy Americana listening sessions, the concept was to initially write a country album. 5 albums and 2 EP's later, it's fair to say the country album is yet to be released. Combining lo fi electronic sounds with traditional instruments, Dusty Wagon has taken many styles including a little bit of country.
Dusty Wagon returns with 7 new tracks plus 5 remastered alternate versions from the vault. A return to a full spectrum of instruments and vocals across the Electronic/Rock/Pop genres. Completely Written, Recorded and Produced by Nick Young (even a rare Guitar solo)
Released:2017
Buy or Stream Now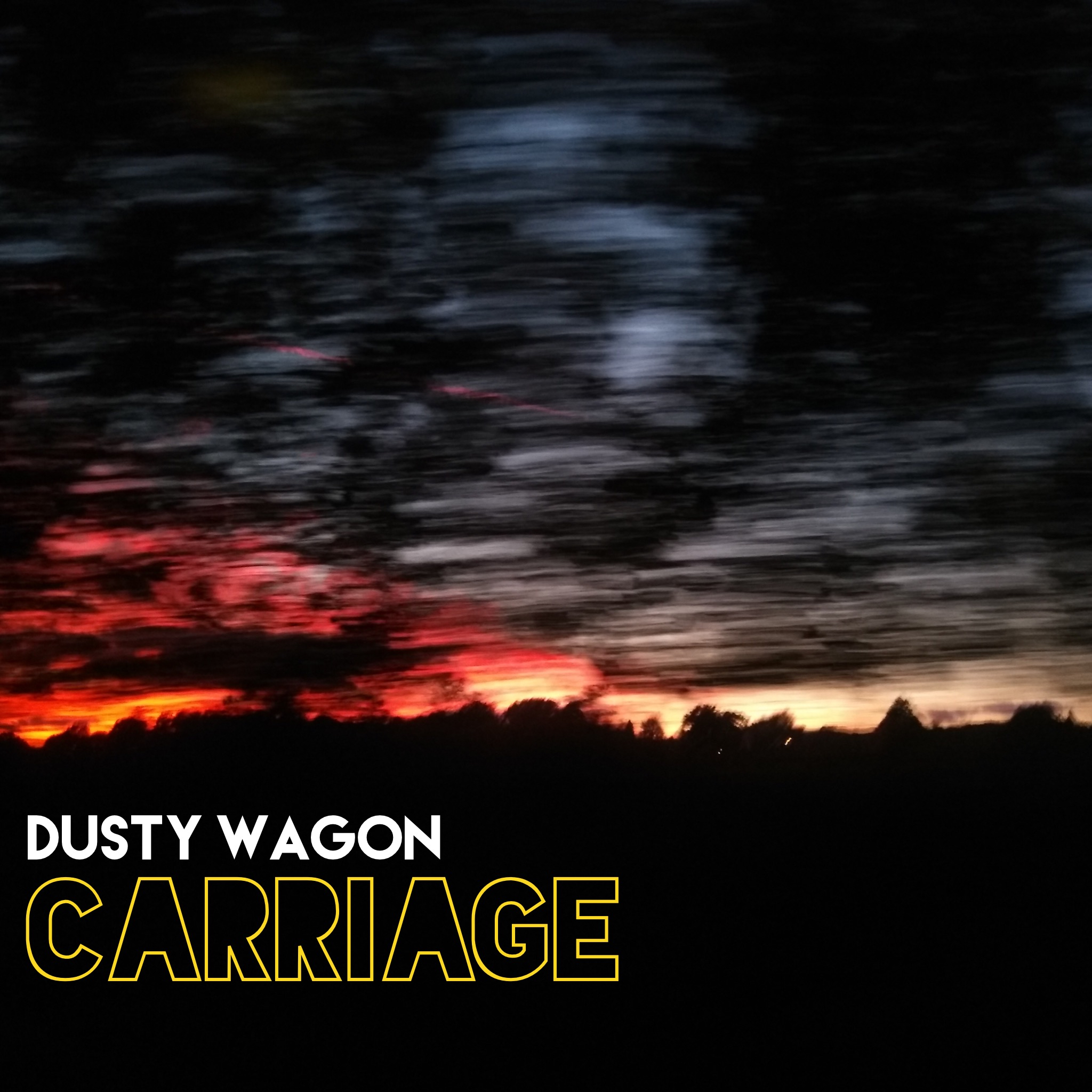 Seen as a follow up to previous album Commuters, Carriage was recorded entirely on an iPad Pro using Korg Gadget. Gritty Bass lines and distorted Organs give this release a 70's inspired cinematic cop chase feel.
Released:2016
Buy or Stream Now
Commuters shows a shift toward electronic for Dusty Wagon, it's an Album entirely created using an iPad Pro, the Korg Gadget App and a Long Commute from Hastings to London.
Released:2016
Buy or Stream Now
And I was Like is a real mixed bag of guitar/piano ballads to lo-fi rock and experimental electronic. The 13 tracks capture emotions from leaving London and new inspiration from life on the coast.
Released:2011
Buy or Stream Now
Pause The Bells is really the starting point for the pseudo name Dusty Wagon, it was the start of the alt country inspirational phase. Suffering from Bells Palsy whilst writing many of the songs, this album captures the desperation and helplessness at a time of high creativity.
Released:2011
Buy or Stream Now
The second collection of demos, unfinished ideas and tracks with no home. They may be a little rough around the edges but they are no less loved by Nick Young's Tonic View.
Released:2002
Buy or Stream Now
Nick Young's Tonic View Volume One is probably not the best place to start your Dusty Wagon adventure but it's definitely an album to visit for real insight. This is a collection of demos and early workings spanning many years and techniques.
Released:2001
Buy or Stream Now
Contact Us
Dusty Wagon is a self published Artist. For press inquiries, please contact the Label:
Please complete the form below